The Seattle Kraken Debit Card
Choose your account to go with your Kraken debit card. Free Checking*, Green Checking or Stellar Plus Interest Checking. All accounts include everything you expect in a checking account, with just $25 minimum opening deposit. Free Checking covers you with the basics, while Green and Stellar Checking comes with My WaFd Wins which includes ID Theft Monitoring and Resolution, Mobile Phone Protection, Extended Warranties on the things you buy, cash back for online shopping, $5.99 movie tickets, and MORE!
*Additional fees may apply.
Go Kraken mode on your WaFd App!
Download or update your WaFd app, go to your Menu Settings and select Change Theme.
Get the WaFd Bank mobile app
Google Play Store
For Android devices
Apple App Store
For Apple devices
Scan to download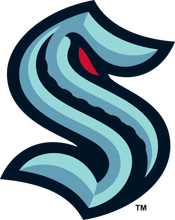 Seattle Kraken Defenseman Jamie Oleksiak shows us that checking doesn't have to hurt!
"WaFd Bank is a distinguished addition to our list of Founding Partners and we could not be more excited for our guests to experience the WaFd Bank Club at Climate Pledge Arena. WaFd's commitment to helping neighborhoods flourish and supporting communities aligns with our mission and we look forward to collaborating in these areas as we move forward."
Tim Leiweke
CEO, Oak View Group

"Like many hockey fans, we have watched with awe as the Seattle Kraken team has accomplished what many said was impossible. They are constructing both an arena and a franchise on the fundamentals of integrity, hard work and innovation. We are honored to be a Founding Partner with the Seattle Kraken to play a small role in bringing hockey back to Seattle."
Brent Beardall
CEO, WaFd Bank