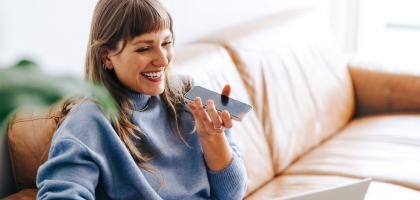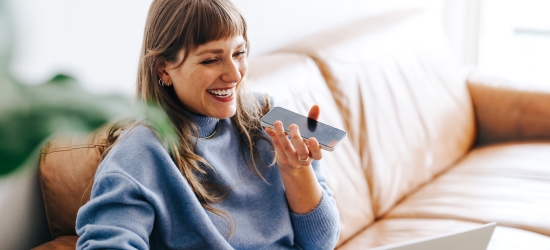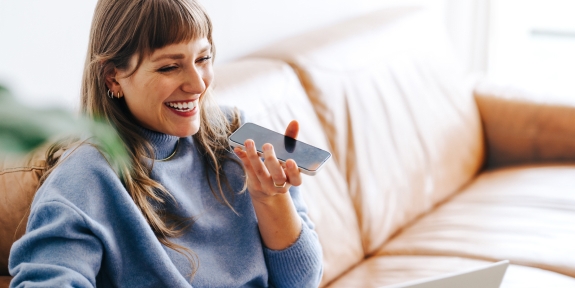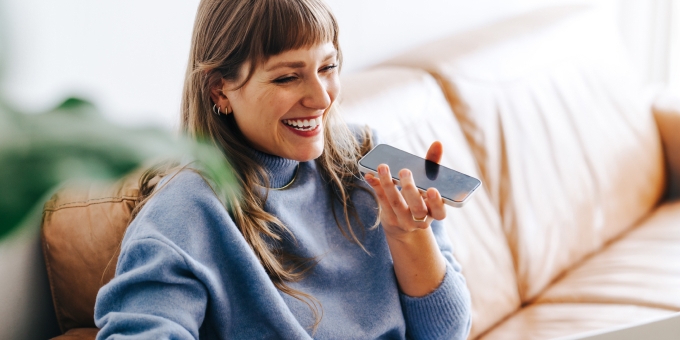 Voice Activated Banking. Easy, Free, SECURE.
What is WaFd Voice Activated Banking?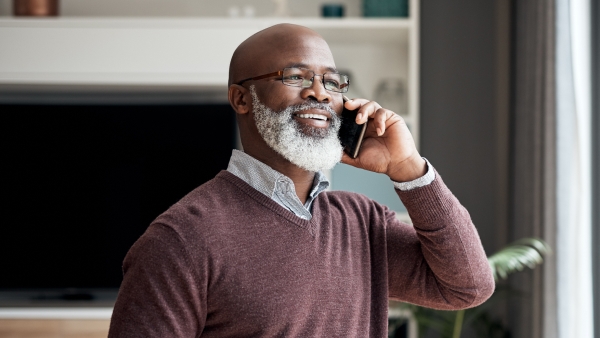 Voice activated banking is a service that uses your unique voice to verify who you are. Your voice print (a lot like your fingerprint) is an added layer of protection to safeguard you from fraud. Voice activated banking also allows you to quickly get your account balances and transaction details when you need it.
One of the most powerful benefits of voice activated banking is that it prevents fraud. Once you're enrolled, no one else can call the bank trying to impersonate you — we've got your voice on file and the call must come from the cell phone registered to you.
How does it work?
It's easy! Once you're enrolled, call 1-800-324-9375, 24 hours a day, and when prompted say, "my password is my voice." Tell the system what you'd like to do and you're on your way!
What can you do with it?
Sign in to your account
Check your balances on checking and savings accounts
Transfer money between your WaFd Accounts
Additional features are coming soon!
Plus, this new technology is FREE!
How to sign up:
Setting up Voice Activated Banking is easy and only takes a couple of minutes. Call us today at 1-800-324-9375.
Voice Activated Banking FAQ
The enrollment process takes less than 3 minutes.
Once enrolled, the system authenticates you using your voice. Now you no longer have to share personal information out loud, making this more secure.
WaFd Voice Activated Banking is able to recognize you even with a cold. The voice authentication system can recognize key features of your voiceprint to provide access. If it can't, you'll simply be transferred to a helpful Client Care Center agent to assist you.