WaFd Bank Customer Service
Let's Chat
Our Walt Chatbot is always available to answer your questions about banking, help you find your local branch or find someone to talk with.
Need help with your WaFd Debit Card?
WaFd Bank customer support is available 24 hours a day 7 days a week.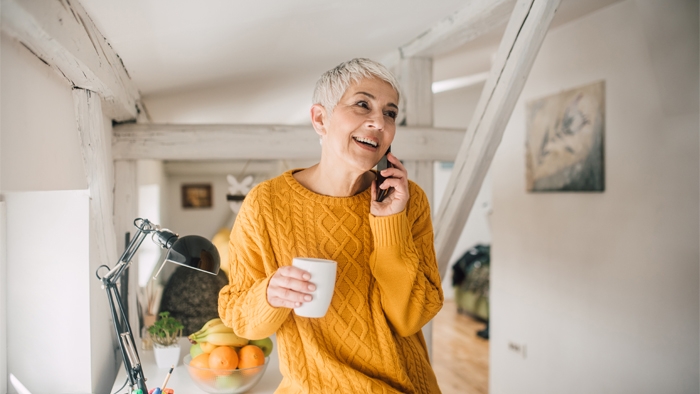 Voice Activated Banking
Signing up is easy:
If you haven't already, sign up for consumer online or mobile banking.
Next, call 800-324-9375 to set up your voice activated banking profile - you'll then be guided to record your voice, so our service can authenticate you going forward.
Anytime you call in, the service will ask you to authenticate using your voice. Once authenticated the service will say, "Hi, how can I help you today?" and then offers suggestions including provide balance, transfer, or talk to an agent.
Our branches are closed on the following days:
| HOLIDAY | 2023 DATE |
| --- | --- |
| New Year's Day (Observed) | Monday, January 2 |
| Martin Luther King Day | Monday, January 16 |
| President's Day | Monday, February 20 |
| Memorial Day | Monday, May 29 |
| Juneteenth | Monday, June 19 |
| Independence Day | Tuesday, July 4 |
| Labor Day | Monday, September 4 |
| Indigenous People's Day | Monday, October 9 |
| Thanksgiving | Thursday, November 23 |
| Christmas | Monday, December 25 |
Over 200 offices to serve you.
From checking, savings and retirement accounts to home loan and corporate real estate financing, WaFd Bank is ready to help bring clarity to banking. We operate in eight western states, including Arizona, Idaho, Nevada, New Mexico, Oregon, Texas, Utah, and Washington.
Our common-sense, disciplined approach has stood the test of time and made us one of the strongest financial institutions in America. Find a location near you.