Save at School
At WaFd Bank, we've been helping our neighbors save for the future since 1917...over 100 years. Partner with WaFd Bank to help teach our kids how to save money with a "Save at School" program:
Just $5 deposit opens a new account

Accounts must be opened in person, with a parent or legal guardian, at a branch or at the school on designated "Bank Days" or Save at School presentation days.

We add another $5

With initial deposit, we add another $5 to each brand new account!

"Bank Days" cash deposits

Kids can make cash deposits of up to $20 at school on "Bank Days."

No fees, no minimum balance to earn interest

Maximum account balance limited to $2,000 monthly

Earn 5% interest on the first $100

Earn a 0.10% Annual Percentage Yield on funds over $100

This variable rate can change after the account is opened.

Track deposits with Online Banking

Students can keep track of their deposits with their own register and in online banking!
5$+5% =
More Savings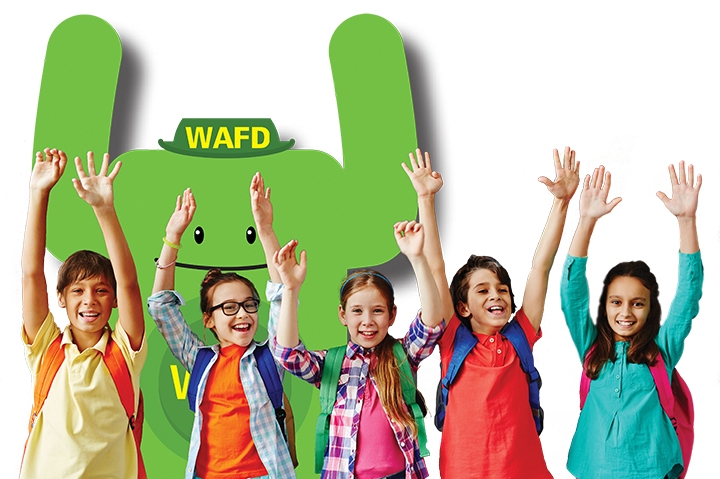 Contact Us
For more information about our account services, or to talk to our Client Care Directors.
Call
Email
Contact