The Seattle winter was especially brutal this year. But for those experiencing homelessness, freezing temperatures, snow and ice quickly go from inconvenient to dangerous. It's estimated that about 500 families, or 1,500 individuals slept outside and unsheltered in King County this winter.


Established in 1999, Seattle-based nonprofit Mary's Place is a leading voice for homeless women, children, and families in emergency situations. They serve by "Empowering homeless women, children, and families to reclaim their lives by providing shelter, nourishment, resources, healing and hope in a safe environment."


To this end, Mary's Place offers a variety of services and programs, including day and overnight shelters, clothing and food banks, and housing and employment resources.


Recently, WaFd Bank had the opportunity to partner with Mary's Place by sponsoring the No Child Sleeps Outside Campaign. This campaign partners members of the community to find sustainable shelters for families with enhanced supportive services. Their model is to provide 24/7 services based on national strategic reports and recommendations.
We're excited to contribute $50,000 towards Mary's Place's goal of increasing the capacity of beds from 400 family members to 700 beds by the end of 2017.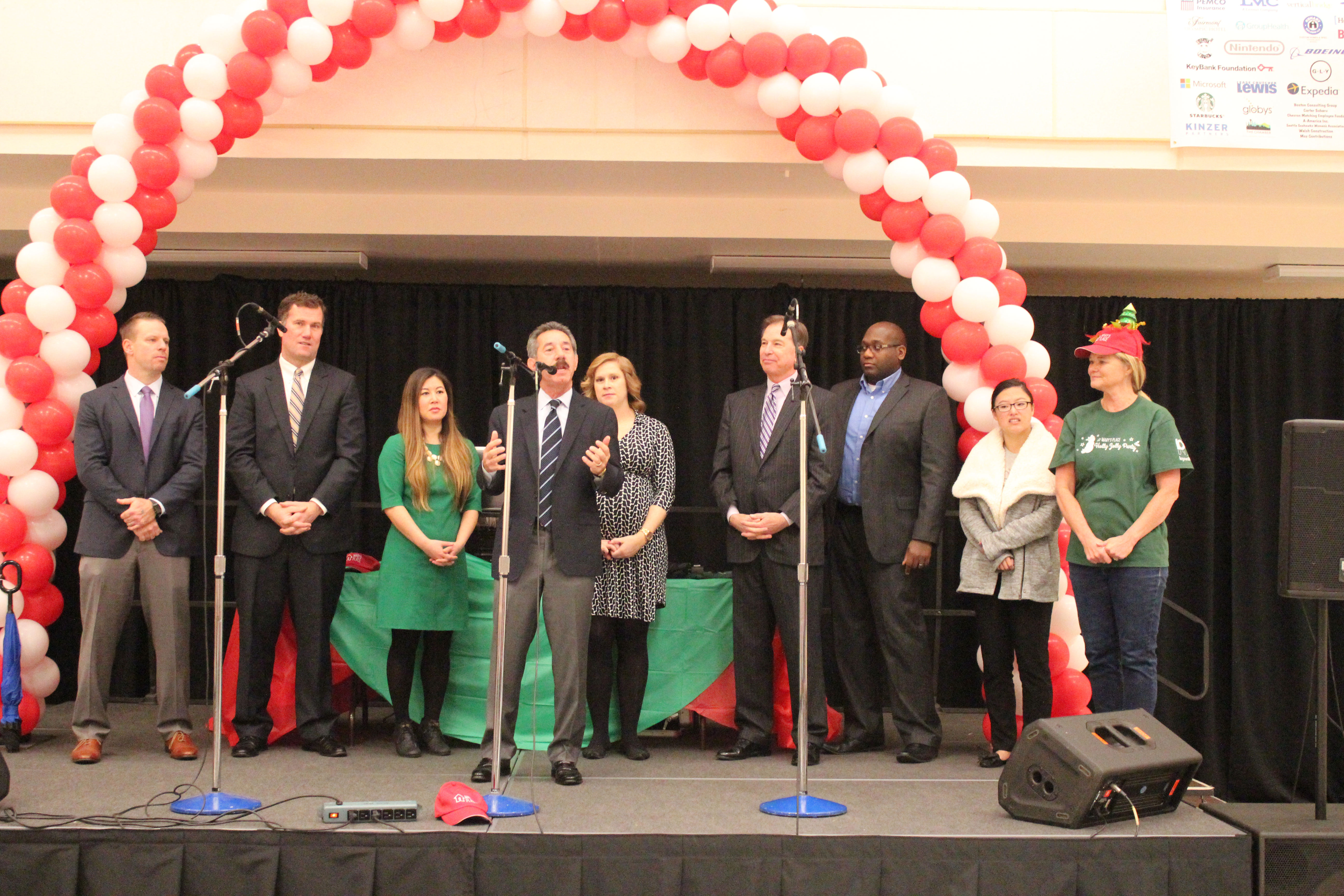 Mary's Place currently hosts six emergency family night shelters and will be able to expand into new facilities in the next few months.


To find out more about Mary's Place important work in the community, visit their website at MarysPlaceSeattle.org. Additional information about Washington Federal's community relations and corporate giving policies can be found on our Community Relations page.
Pictured above: The WaFd Bank team presenting Mary's Place's with a contribution at the nonprofit's annual Holly Jolly Holiday Party in December.