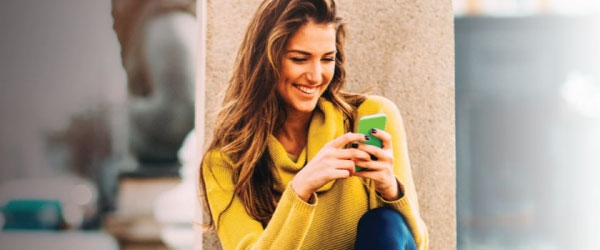 It pays to work at Salem Electric!
Because you work at Salem Electric, you have access to this remarkable account!
Bank smarter with protection and coverage for you and your family or choose FREE Checking!
It's time to expect more from your Bank.
All Work Perks Accounts include:
Online and mobile banking with bill pay and mobile deposit
Complimentary first box of checks
Up to $5,000 off mortgage, refinance or custom construction loan origination fees*
MoneySync personal budgeting tools
Debit card with fee-free access to over 32,000 MoneyPass ATMs
Person-to-Person Payments with Zelle®
Choose the Green or Stellar Plus account to receive these additional benefits:
ID Protect® Identity Theft Monitoring and Resolution Service
Mobile Phone Insurance
Accidental Death & Dismemberment (AD&D) Insurance
Buyers Protection & Extended Warranties
Shopping, Travel, and Vision Health Discounts
$5.99 movie tickets
Enjoy a full service account with one of the strongest banks in America!
Bring your flyer or mention this site at the time of account opening.
Free, Green and Stellar accounts require a $25 minimum balance to open. Some account benefits require registration and activation at SecureChecking.com.
Start Here
Stop in and see Samantha Ross and her team at the West Salem Branch to open your account.
777 Wallace Rd NW, Salem, OR 97304
Fees:
Free Checking has No minimum balance requirement or monthly fees and requires eStatement registration and direct deposit. Overdraft/returned item fees may apply.
Green Checking is just $6 per month and has no minimum balance requirement.
Stellar Plus Checking has no monthly service charge when you keep $20,000 or more in Stellar Plus Checking, or $100,000 or more in related deposit accounts. $3 monthly service charge if you keep $10,000-$19,999 in Stellar Plus Checking, or $50,000-$99,999 in related deposit accounts. $8 monthly service charge if you keep less than $10,000 in Stellar Plus Checking, or less than $50,000 in related deposit accounts. Monthly service charge is based on your average daily balances each month. $10,000 per month minimum to earn interest.
---
*Up to $5,000 off loan origination fees, including credit report, flood certification, and tax monitoring fees. This offer is available on owner-occupied, primary residence, purchase and refinance transactions, and custom construction loans. $5,000 off loan origination fee requires automatic mortgage payment via EZ-Pay from a WAFD checking account, Payroll Direct Deposit, one or more Online Bill Pay and Monthly Reserves. Financing for second homes, investment properties and lot loans are not eligible for discounts. All loans are subject to credit approval.