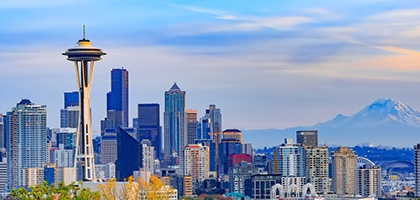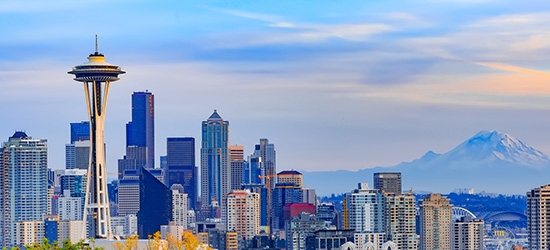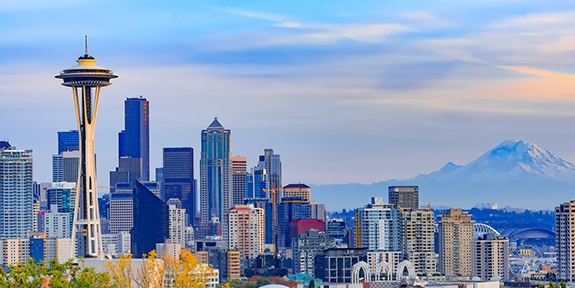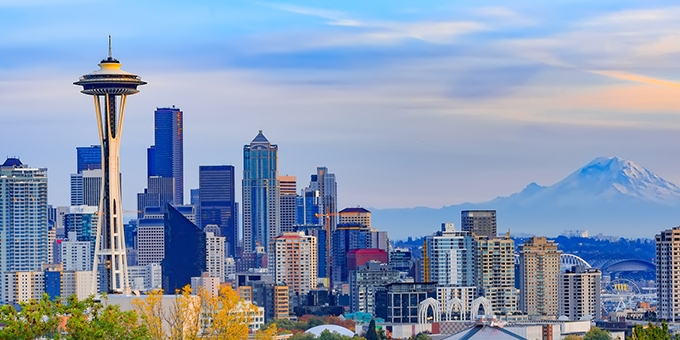 WaFd Bank Locations in Washington
Washington
Folks in the great state of Washington trust WaFd Bank for all their personal and commercial banking needs. Whether you're looking for a mortgage in Seattle or to open a business checking account in Bellingham, or free checking in Everett, we are here to serve you. For more than 100 years WaFd bank has served the communities of the West.
Monroe, Washington
"Our branch in Monroe has the NICEST people ever. They know us by name, they know who you are and are so friendly and helpful. I don't know anywhere you can go and get that kind of service. We recommend to all of our friends. We have a business and personal accounts. That staff deserves a huge recognition."
Pullman, Washington
"It is a pleasure to do business with WaFd in Pullman. They know our family and we appreciate how courteous and patient they are. They have bent over backwards to serve our family's changing needs in the last couple years."
Newest WaFd Bank in Washington
Featured WaFd Bank branch in Washington
WaFd Bank Washington Online
WaFd Bank proudly serves its home state of Washington with more than 70 locations stretching from Seattle to Walla Walla. We have guided the banking needs of businesses and individuals in the Evergreen State for over 100 years and continue to invest in the people and communities that make this state great.
Whether you are looking for full service personal or commercial accounts we are here to make your banking simple. Starting with
Washington free checking
, online account opening, mobile deposit,
Washington construction loans
, and
contactless debit cards
we are available 24/7 to make banking quick and easy. Visit one of our branches today to talk with a friendly banker or
open your account online
. Let us earn your business. See why we were voted Newsweek's Best Big Bank!
Already have an account?
Sign up for online access.