From our President and CEO
From our President and CEO Washington Federal Bank, a federally-insured Washington state chartered commercial bank dba WaFd Bank (the "Bank" or "WaFd Bank"), was founded on April 24, 1917 in Ballard, Washington and is engaged primarily in providing lending, depository, insurance and other banking services to consumers, mid-sized to large businesses, and owners and developers of commercial real estate. Ever since our start in 1917, we've been helping to build healthy, thriving communities. We're linked together as a team across eight western states serving clients and communities to fuel economic growth and support personal and business financial health. Equally important as our banking reputation is our commitment to community and social responsibility. We're issuing this report to outline the activities and initiatives WaFd bankers are focused on, the investments we're making, and our goals for making a difference in the communities we serve.
Banking today looks different than when we started 105 years ago. Yet, one thing has remained the same—we are here to make the best choices on any given day, for our clients, our employees, our communities and our shareholders, in good times and bad. During the past two years, as the world struggled with the effects of the Covid-19 pandemic, we relied upon our corporate values to guide us: Integrity, Teamwork, Simplicity, Service, Discipline and Ownership. We were also guided by our vision to be the most trusted and highly recommended bank in the markets we serve.
We want our families and friends to be proud that we work at WaFd Bank. More than anything, I'm personally humbled to work alongside colleagues who clearly love what they do and are here to make a difference in their communities.
Every year for as long as any of us can remember, the company has supported United Way during their corporate giving campaign. We match, dollar-for-dollar, the donations our employees make to the United Way to provide a community safety net. We also ask that our bankers volunteer in their communities, whether it's acting as an instructor for Junior Achievement at the local high school, or packaging nutritious meals at the community food bank.
During the past year, we took the next step in our Diversity & Inclusion journey by bringing in an expert to advise us and by establishing 11 regional councils plus a corporate council to work specifically toward improving the diversity of our workforce. Each of these councils will be made up of 5-10 volunteers who will enhance our efforts to recruit, hire and retain employees that broadly reflect the communities we serve. We also made broad adjustments to our compensation philosophy with an eye toward equity and transparency that better aligns with the needs and values of our employees and today's competitive labor market.
It's imperative that our teams cultivate enduring relationships with clients, communities, and colleagues. As we continue to grow, we endeavor to stand apart from our competitors, and be thoughtful about shaping the neighborhoods around us. We believe banking should be an empowering experience, not an intimidating one. Therefore, we focus on personal progress rather than restrictions, and always strive to see things from our clients' points of view. That's how we live our company motto: "Love what you do and make a difference."
Our hope is you will find this report to be engaging, helpful, and informative.
Respectfully,
Brent Beardall
President & Chief Executive Officer
Financial Literacy
We believe in providing people with financial education programs that make their lives better. Financial education can help foster stability for individuals, families and entire communities; the more people know about money management, the more likely they are to improve and maintain their financial well-being.
WaFd invests in the following literacy programs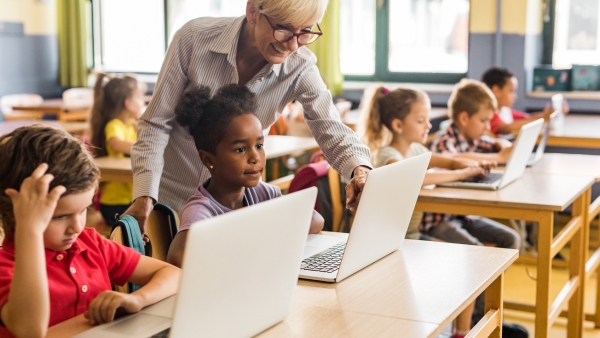 Save at School program
Our Save at Schools program helps middle and elementary school students learn the habit of saving by making deposits during our "bank days." We match the initial $5 opening deposit and students can earn 5% on their first $100 deposit. Email ask@wafd.com to launch a Save at Schools program in your area.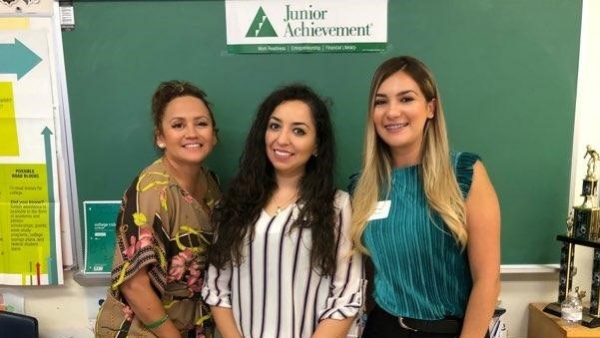 Junior Achievement
We aspire to help young people succeed and positively impact the communities we serve. That's why we partner with Junior Achievement to provide financial support and employee volunteers to help youth learn financial wellness and build the skills they need to launch successful futures.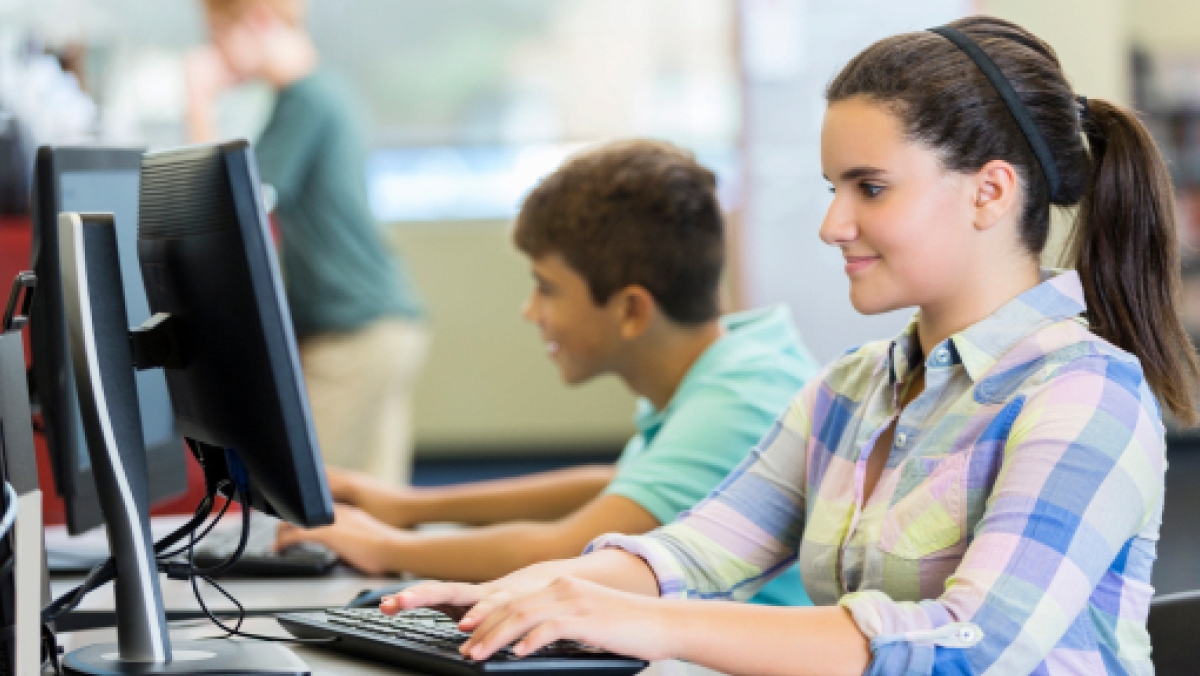 Financial Literacy
We partner with Banzai, an award-winning, interactive financial content platform to provide free financial literacy and education to Title One schools across out eight-state footprint. We help all ages from 8 to 88 learn to create a budget, get out of debt, buy a home, save for college, learn about inflation, save for retirement, build credit, navigate online security and more! We also offer Banzai to our non-profit partners through the Washington Federal Foundation ensuring the communities we support have the tools they need for a brighter future. If your school or non-profit is looking to include this curriculum in your organization, please contact us!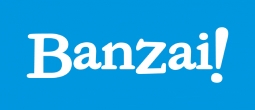 WaFd Workforce
At WaFd Bank, we've taken the same long-term perspective with our employees as we have with our clients. We value each of our employees and invest in their development and wellbeing.
A career at WaFd Bank
At WaFd Bank, we've taken the same long-term perspective as we have with our clients. We value our employees by investing in a healthy work/life balance, competitive compensation packages, a vibrant team-oriented environment centered on professional service, and 360-degree, open communication with your colleagues.
A Career at WaFd Bank Offers:
Paid time off and sick days
Health benefits
Stock options
Bonus program
11% 401(k) match
Life and AD&D insurance
Long-term disability
Employee assistance program
Pre-tax health and dependent-care spending plans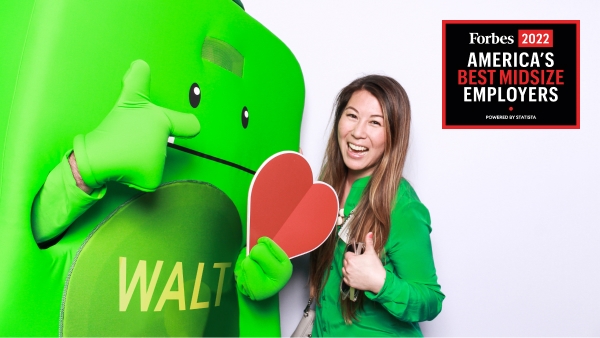 We love coming to work and it shows!
In 2022, WaFd Bank was recognized as one of America's Best Employers by Forbes. We're proud of our employees and all that they do.
Community Development
Our Community Development strategy focuses on affordable housing, small business development, and multi-family developments. Our goal is to invest in low- and moderate-income neighborhoods and ethically address the banking needs in the communities we serve.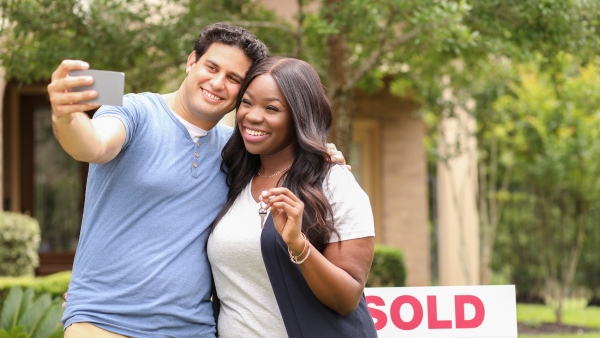 In 2021, we invested over $192,721,890 towards community development lending and affordable housing investments. In addition, we invested in 47 loans to support affordable home ownership for low-income borrowers, $1.5M in loans to small business development and $3.3M in loans to organizations providing medical and dental services to low-and moderate-income individuals.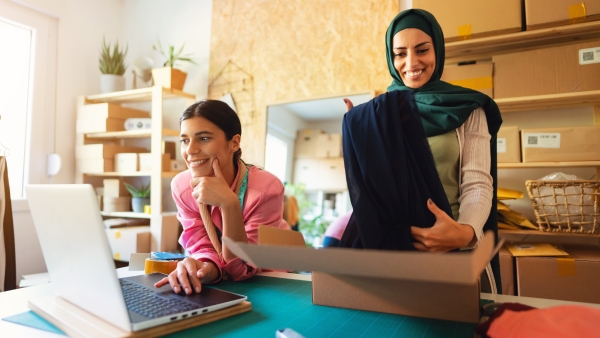 In 2020 we created the Small Business Flex Fund that aided 365 small businesses with lifeline loans totaling $12,500,000 to ensure these business owners could bridge the gap between the beginning of the pandemic and when government assistance became available.
Governance
We are committed to strong corporate governance principles and practices which begins with our Board of Directors. Our Board endorses the view that one of its primary functions is to protect stakeholder interests by providing oversight of management, including the Chief Executive Officer.
Stephen M. Graham
Board of Director, Chairman of the Board
Brent Beardall
President, Chief Executive Officer, Vice Chairman
David Grant
Mark N. Tabbutt
Randy H. Talbot
Steve Singh
Linda Brower
Sylvia Hampel
Sean Singleton
Shawn Bice
The Board is made up of members with a wealth of experience and knowledge from a variety of industries including finance, technology, real estate, investments, and risk management. Our Board is committed to independence and the majority of Board members are independent pursuant to the listing requirements of the Nasdaq Stock Market. WaFd Bank Leadership Team
We maintain a variety of corporate governance documents and policies which can be found on our website.
Board Composition
Gender of Directors
Ethnicity of Directors
30% People of Color
70% other
Tenure of Directors
10% 0-4 years
30% 5-10 years
60% Over 10 years
Age of Directors
30% Up to 55
30% 55-65
40% over 65
WaFd Foundation and Community Giving
Founded in 2009, the WaFd Foundation's purpose is to facilitate direct giving to community-based nonprofits serving the needs of people with low-and moderate-incomes. Each year we commit over $1 million to the communities we serve.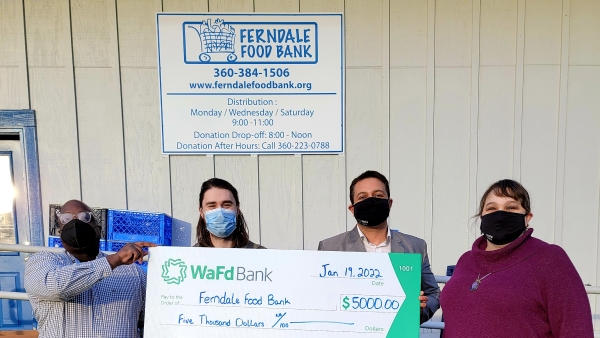 Washington Federal Foundation
As a bank dedicated to promoting home ownership, the focuses on programs and causes that help provide affordable housing for low-and-moderate-income individuals. The Foundation also provides support for social agencies and nonprofits that serve the needs in our communities, including seniors, youth organizations, and low income families.
We direct giving to the following areas:
Housing and community development
Social services and basic needs for seniors, youth and low-income families
Financial literacy
Average grants range from $1,000-$5,000
Since its inception, the Foundation has given nearly $6.5M to local charities across our eight-state footprint.
Please visit our Foundation page for more information.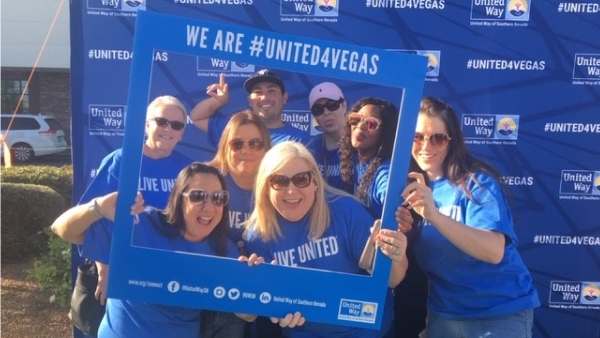 United Way
WaFd Bank matches employee contributions made to United Way agencies in all eight states: For fiscal 2021, total pledges from colleagues amounted to $383,682 in charitable giving. We matched $318,514 in donations to United Way agencies for a total of $702,196.
Diversity Equity and Inclusion
We are committed to supporting a diverse employee base, creating a culture of inclusion, equity, and empowerment, and bringing our full selves to work. Diversity can take many forms, including race, nationality, ethnicity, sexual orientation, religion, disability, gender, age, protected veteran status, or other distinguishing characteristics.
Diversity Inclusion
We believe diversity inclusion enhances our collective understanding by exposing us to new ways of engaging with the communities we serve and with one another. We augment our ability to identify opportunities to make our organization and the communities we serve better. We are invested in attracting the best talent who inspire and aspire to make a positive difference. We believe a diverse WaFd Bank is a stronger WaFd Bank.
2,082 Team Members
70% Female
31% Non-White
4% Differently Abled
30% Male
7.74% US Veteran
Obliteride
We are a team dedicated to helping put a stop to cancer!
Some of us are avid cyclists, some haven't ridden a bike in years. Some of us ride, some walk. Some of us are cancer survivors, some have lost loved ones, some just want to make a difference.
We each have our own personal reasons for doing the Obliteride, but this year, we as a team are dedicating our efforts to Chris Hooper, our colleague who passed away in May after a long battle with cancer.
This amazing event showcases the strength our WaFd community has and how we can make a big impact in the fight against cancer!
Community Partnerships
At WaFd, we align with partners that share and exhibit the same vales as we do. Our partners complement our passions and strengths and help us build stronger and more vibrant communities. Each partnership includes donations to community-based organizations and foundations that enrich the communities we serve.
We support the RAVE Foundation and their efforts to create opportunities for free play, where we all work together to use soccer as a vehicle to foster wellness, inspire learning and strengthen connection to community. We also donate to "Saves for Youth" by committing $250 for every Sounders FC save to the RAVE Foundation. So far we've donated nearly $20,000 with 80 saves.
We have joined the Seattle Kraken as a Founding Partner as both organizations share the fundamentals of integrity, hard work, and innovation. We are excited to help bring hockey back to Seattle and give back through their One Roof Foundation in efforts to continue to build the most diverse and inclusive hockey culture in the country, if not the world.
We support Seattle Compassion Services through the Seawolves by volunteering in the community and through financial donations to further their mission to house the unhoused, alleviate suffering and bring the community together to solve homelessness.
Environmental Responsibility and Social Risk Management
WaFd Bank's corporate social and environmental responsibility commitment arises from the impact of our activities on people's lives and society. To fulfill this commitment, WaFd Bank integrates social, environmental and ethical concerns, as well as those regarding human rights and the needs of its stakeholders, into its daily business activities and approach to stakeholder relationships.
Through all our interactions, WaFd Bank will:
Carry out its banking activities in a responsible manner, placing the financial needs of its clients and economic health of its communities at the core of its strategic focus.
Maximize the creation of sustainable and shared value for its shareholders, employees and stakeholders, including contributing to the broader benefit of society.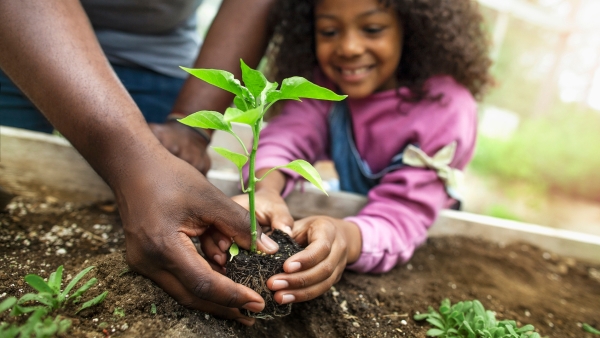 We acknowledge the impact of climate change, which may lead to new regulations as well as financial and reputational risks. We also realize there are new opportunities to find ways to mitigate those risks and open new doors to offsetting carbon footprints. We will embrace these opportunities add seek out new ways to invest in change to a lower carbon economy and a better future for us all.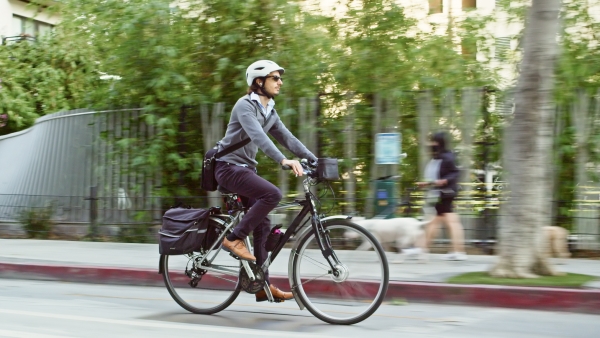 Environmental Stewardship
WaFd strives to focus on efficiency and long-term sustainability in our business processes through prudent use of resources, including renewable energy and waste reduction efforts. We also offer the following services and benefits to employees at our corporate headquarters in downtown Seattle:
Free transit passes for all employees to encourage mass transit, including train, ferry, bus and light rail.
Secure, onsite bike storage and shower facilities for our biking community.
Improved air quality through bi-polar ionization in our HVAC system to remove bacteria, viruses and pollutants.
Flexible work policies that allow for a hybrid approach between office hoteling and work-from-home, reducing physical commutes and carbon footprints.
Volunteerism
WaFd employees are invested in their communities and giving back. We support this by giving them time to volunteer with the organizations they are passionate about. In 2021, WaFd employees participated in 8,595 volunteer hours to more than 485 organizations and initiatives across our regional footprint.
Rake-it-Up-Boise (Idaho)
Seawolves Lot Cleanup (Washington)
Project Homeless Connect (Utah)
Hospice of Yuma (Arizona)
Habitat for Humanity (Oregon)
Gallup (New Mexico)
Winnemucca Color the Mucc Race (Nevada)
Builders of Hope (Texas)
COVID Relief
The COVID 19 pandemic forced many changes on society. WaFd was no stranger to adaptation. We changed how we operated to ensure our employees were able to continue working while managing new stressors in their personal lives. We created a COVID Response Team that continues to meet weekly to support rapid responses to executive orders, new federal and state regulations and changing CDC and OSHA guidelines (Center for Disease Control / Occupational Safety and Health Administration). This team also monitors case counts throughout all eight states, reports on operational disruptions, and gauges employee morale.