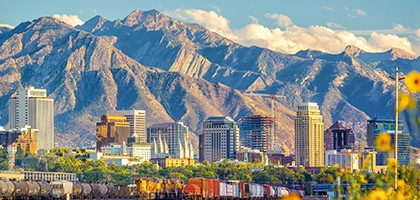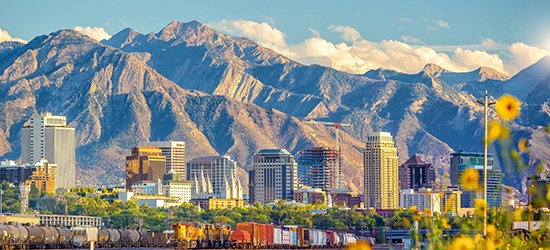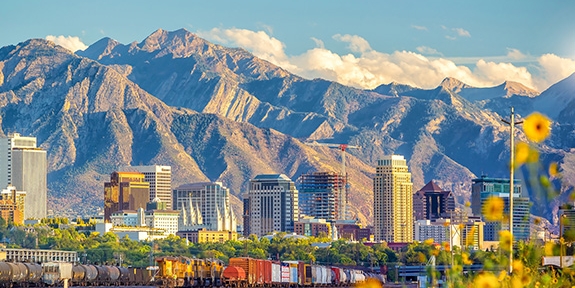 WaFd Bank Locations in Utah
Utah
Folks in the great state of Utah trust WaFd Bank for all their personal and commercial banking needs. Whether you're looking for a mortgage in Salt Lake City or to open a business checking account in Price, or free checking in Logan, we are here to serve you. For more than 100 years WaFd bank has served the communities of the West.
Salt Lake City - Cottonwood
"Leslie, you and your entire staff are to to be commended. Every time I visit everyone rushes to help me. It is very refreshing to know that customer service does still exist. Thanks to all for your continued support."
Logan
"Needed bank records for my sons accounts after his passing last year. Could not have been treated better than by the receptionist at the 4th North, Logan location. Thank you."
First WaFd Bank branch in Utah
Featured WaFd Bank branch in Utah
WaFd Bank Utah Online
WaFd Bank proudly serves residents of Utah with their banking needs. Whether you're looking to buy a house, start a business, or set money aside for your family's future, the friendly bankers at WaFd Bank are here to help. With branches located in Salt Lake City and throughout The Beehive State check for a WaFd location near you. Put our 100 years of experience to work for you.
Whether you are looking for full service personal or commercial accounts we are here to make your banking simple. Starting with
Utah free checking
, online account opening, mobile deposit,
Utah construction loans
, and
contactless debit cards
we are available 24/7 to make banking quick and easy. Visit one of our branches today to talk with a friendly banker or
open your account online
. Let us earn your business. See why we were voted Newsweek's Best Big Bank!
Already have an account?
Sign up for online access.