Utah
Folks in the great state of Utah trust WaFd Bank for all their personal and commercial banking needs. Whether you're looking for a mortgage in Salt Lake City or to open a business checking account in Price, or free checking in Logan, we are here to serve you. For more than 100 years WaFd bank has served the communities of the West.
Find a Location Near You
We're nearby, and we'll sit down with you and answer any questions you may have.
Utah WaFd employees are invested in our community
See how WaFd is giving back to Utah communities and in all of our communities across all states we serve.
What our customers in Utah are saying
"Leslie, you and your entire staff are to to be commended. Every time I visit everyone rushes to help me. It is very refreshing to know that customer service does still exist. Thanks to all for your continued support."
Get a Home Equity Line of Credit (HELOC) in Utah
A no annual fee HELOC from WaFd Bank is often more affordable than using credit cards or other loans.
Build your Dream Home in Utah!
Our local professionals specialize in home construction loans, application through completion of your new home.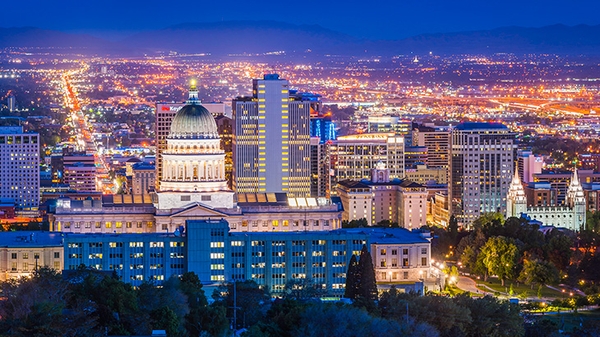 Meet our Utah Commercial Banking Team
If you have commercial needs, our Utah Commercial Banking team can help.
13.99% APR + Cashback!

Get a WaFd Credit Card with Competitive Rates and Rewards!

Lock in up to 5.00% Annual Percentage Yield CD Specials

Earn interest on a limited time 13-month CD special.
Featured Branch
Welcome to our featured WaFD Bank branch in Utah!
Walk in our branch and you'll see this is your neighborhood bank, with bankers that care about knowing your name and helping you find financial success right here in the community.