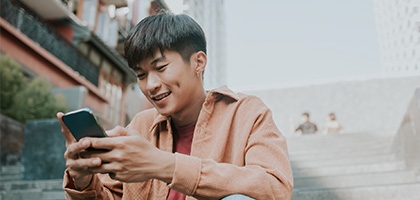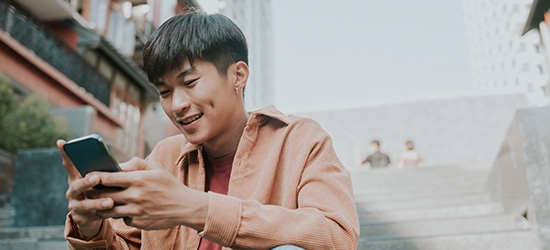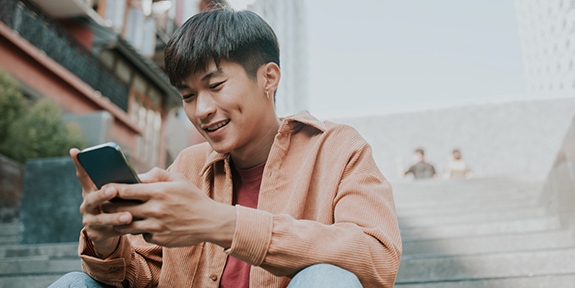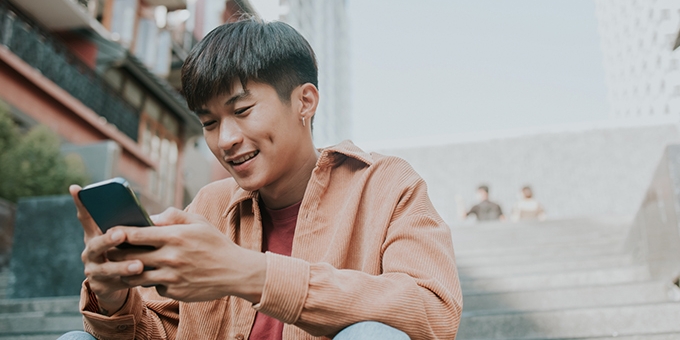 Need Money Tips? We've got your back.
Our Latest Money Tips
How to Buy Another House Before Selling Yours

Whether you're a first-time homebuyer or purchasing your second home, buying and selling property is stressful. Doing both at the same time is downright daunting.

How to Choose a Bank - Top 5 Considerations

Find out the top five things to consider when choosing a bank that's right for you. Read the following steps to help you make your next banking choice.

Money Safety in Banks

You probably hear banks say they're insured by the FDIC, but if you're not sure what that means, you might be wondering what it has to do with keeping your money safe.
Awarded America's Best Big Bank by Newsweek
Working together isn't new for us.
From digital options, touchless transactions and increased non-profit contributions to help our neighbors, we're still here for YOU. Our bankers approved more than 6,500 PPP loans to keep small businesses going in the pandemic.
Best Big Bank in Idaho, Washington, New Mexico
https://www.newsweek.com/rankings/americas-best-banks-2023/best-big-bank-2023
Money Tips for Banking 101
Boost Your Financial Knowledge

As we continue to experience an economic downturn and high rates of inflation, now is the perfect opportunity to get educated on money matters.

High Yield Money Market Account or High Yield Certificates of Deposit?

Read on to find out why these are great options to grow your savings and make your money work for you.

How to Endorse a Check

Find out how to endorse a check. WaFd Bank walks you through each step of finding the endorsement area to how to sign a check so you can deposit or cash your check.
Money Tips for Building and Remodeling
3 Things to Consider in a Custom Construction Loan

What should you expect?

Pros & Cons to Consider BEFORE you Buy a Fixer-Upper

Fixer-uppers have a lower up-front cost than their turnkey counterparts.

Should I buy or build a home?

Tips to help you decide if buying a house or building a house is better for you (and your wallet!).
Money Tips for Building Credit
Things to Consider Before You Cancel a Credit Card

Why you may want to think twice before you close that credit card you're not using...

How to Avoid Delinquent Credit Card Payments

What might happen if you miss a credit card payment?

7 Moves to Conquer Credit Card Debt

The average household with card debt now owes almost $16,000. Ideas to help you get ahead.
WaFd Community Support
Moving to Salt Lake City, Utah

If you are looking for a change, consider moving to Salt Lake City — an area offering big-city amenities, a strong economy, and beautiful, natural surroundings that will not disappoint.

Ready for a Move? Consider Boise, Idaho

With its strong economy, affordable cost of living, low crime rates and ample access to outdoor activities to enjoy the area's natural beauty, it's no wonder more and more people are living in Boise, Idaho.

Partnering with Mary's Place to Help Seattle's Homeless Population

Find out about our recent partnership.
Consumer Tips
How to Identify Scams and Prevent Them
Learn seven signs of a scam, what to do if you spot a scam, and steps to take if you were scammed.
Money Tips for Family Finance
What You Need to Know About Paying for College

A college education has long been part of the American dream - the aspirational belief that all people should have the opportunity to become successful and ...

How to Teach Your Child Financial Literacy

Having good money management skills is a vital skill, and we can all agree it's important to start young so they develop good habits early on.

Questions To Ask Before Taking Out a Student Loan

Here are a few things to consider before you sign paperwork.
Money Tips for Home Ownership
Home Buying 101: Understanding Closing Costs

Closing costs may vary based on your lender and the location of the home. Typically, the buyer pays for most of the closing costs, but the seller may end up paying some of the closing costs as part of the negotiation.

Best Way to Buy a House

Buying a house may sound complicated, although the process to buy a house is pretty straightforward.

How to Know When It Is the Right Time to Sell Your Home

Considering selling your home? If so, how do you know if the time is right? Here are a few things to ponder.
Money Tips for Security and Privacy
How to Identify Scams and Prevent Them

Learn the top red flags scammers use, how to identify scams and tips to prevent being scammed online.

A Cybersecurity Checklist

Reminders about 10 simple things you can do to help protect your computer and money from online criminals.

How to Keep Your Refund Safe from Thieves

Tax fraud can be timely and costly to remedy. Tips to keep your information more secure.
Money Tips for Small Business
What is the Best Bank for a Small Business?

A lot of places claim they're the best bank for small business, but what really sets them apart from the rest?

What Is Needed to Open a Business Bank Account

Learn why, as a business owner, it is essential to open a business bank account.

6 Small Business "Spring Cleaning" Security Tips

How can you get your small business security practices cleaned up?
Find your local WaFd Bank Branch
Find your local WaFd Bank Branch
We're nearby, and we'll sit down with you and answer any questions you may have.