Financial Literacy
We believe in providing people with financial education programs that make their lives better. Financial education can help foster confidence and improve money management skills to improve and maintain financial well-being.
WaFd Bank partners with Banzai!, an award-winning, interactive platform that teaches real world finance. With online tools, coaching, calculators, and classes, Banzai! is offered for FREE to our partner schools, non-profits, business partners, clients, and employees.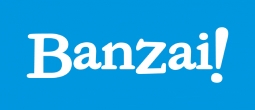 Visit our Banzai platform and see what you can learn about managing your finances and financial health!
What is Financial Literacy?

Financial literacy is knowing what finances are and how to spend, save, and manage money effectively.4 min read

What is a HELOC?

A HELOC is a line of credit that allows you to borrow against the equity in your home.3 Min Read

Buying a Home

All you need to know about purchasing a place to rest your head.Housing